November 4- Favorite Thing(s)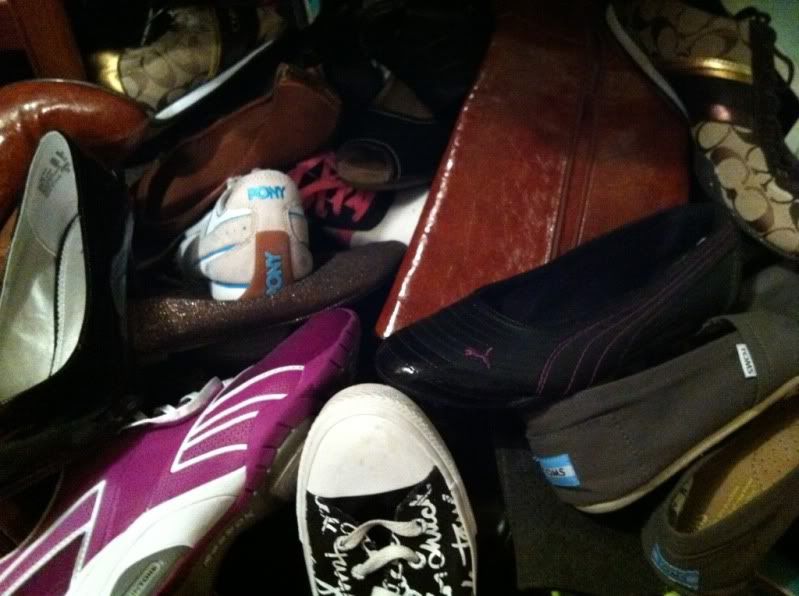 I have a ridiculous, chaotic shoe collection, which is located on the floor of my large closet.
No matter how chubby or skinny I am, my shoes always fit. I sort of feel like a jerk for not saying my wedding and engagement rings, but I REALLY love my shoes.