But instead, it was a beautiful (albeit cloudy) day in Wisconsin. The kid had napped and was bored & crabby sitting in the house.
We decided to go for a walk. Emma liked this idea.
No doubt about it, the leaves are changing and falling.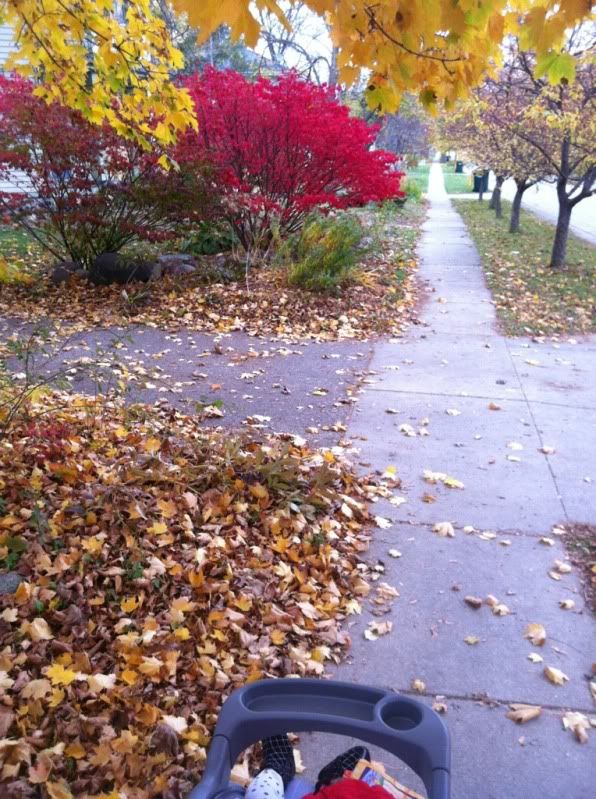 ... But man oh man, it was beautiful outside.